Taylor Swift Experience
Wins Emmy Award
Congratulations Taylor Swift on winning an Emmy for an "Outstanding Original Interactive Program" – the world's first Emmy for an interactive 360 video! The IM360 team is extremely thankful for the opportunity to have worked with AMEX and @Radical on creating The Taylor Swift Experience.
Team Coco and sponsor AT&T have partnered with IM360 to share the geeky thrills of San Diego Comic-Con with fans around the world, thanks to a live-streaming virtual reality experience. Conan O'Brien's desk will be outfitted with an IM360 camera throughout the week of Comic-Con, giving viewers the opportunity to see Conan, his guests, the studio and all the other hyjinx in a fully immersive 360-degree panorama.
(Photos credit Meghan Sinclair/Team Coco)
Watch Now
IM360 and Digital Domain worked with director Adam Berg of Smuggler to create this amazingly unique virtual reality advertisement for Nike promoting the new Hypervenom Phantom II, featuring Neymar Jr. The 360-degree video offers a 90-second on-field experience from the perspective of Neymar himself along side international teammate Phil Coutinho, to score a goal for Barcelona's national team. The VR experience is best viewed in a Google Cardboard or using YouTube's 360 player (Link below requires Google's Chrome browser).
Watch in 360
Syfy & IM360 launch VR app
Syfy recently announced the launch of a virtual reality app for The Expanse, the network's highly-anticipated drama series premiering in December.  Utilizing Google Cardboard, the app immerses viewers into the vast world of The Expanse, giving them the opportunity to enter into settings from the show and experience them in virtual reality.
Conceived from a partnership between Syfy and NBCUniversal Media Labs, the app was developed by IM360. The team worked in close conjunction with the visual effects department on The Expanse, maintaining the experience's authenticity by working off of materials used to build the Canterbury on the show.
The app is currently available for iOS, Android and Google Cardboard.
Broadcasters are discovering that interactive content, whether used on-air or in a second screen experience, increases viewer 'stickiness' and engagement with programming.
Perfect for brands and sponsors, Immersive Media's platform provides the ability to engage with consumers in an effective interactive experience.
Understanding the world and environment your project takes place in is a critical component of success. As the technology behind Google Street View we can help you manage and explore your projects with unprecedented efficiency.
Recent News
IM360 VR PLATFORM PROVIDES GLOBAL MEDIA BRANDS WITH AN ALL-IN-ONE IMMERSIVE HOSTING AND DISTRIBUTION SOLUTION FOR VIRTUAL REALITY CONTENT IM360 is powering VR experiences for The New York Times, Gannett, SyFy and more, providing mobile apps and back-end technology LOS... read more
Increase in viewing frequency
Increase in time spent watching
Increase in sharing
Keep informed, subscribe to our newsletter.
The Immersive Media Platform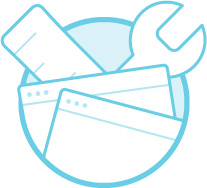 Our Platform
We provide a unique end-to-end platform that allows our customers and partners to take advantage of not only our capture and production technology but our industry leading content management and distribution platform.
Capture
Immersive Media's high resolution, high frame rate cameras are available in a number of  models and configurations, feeding  360˚ video to our turnkey high  performance recording and encoding decks.
Production
It's one thing to capture terabytes of video, it's another thing to stitch it together and compress it so that it can be experienced smoothly on any device. Our patented stitching algorithms give you the best compression rates in the business and leave you with a totally seamless work of art. Distribution
The im360 Server Platform is a collection of web services and client applications that provide interactive media management solutions for immersive content like 360 videos. Video browsing, complex asset management and industrial applications can all be built with the Immersive Media platform. 
Playback
We want the world to see your work, so we've spent a ton of time developing software that can smoothly show your 360˚ video experience across all major desktop, mobile and VR devices.
Sharing
Our video is tailor made for sharing. Viewers can easily use Facebook, Twitter, Google+ and other social networks to pass on the interactive experience to friends in their social networks.
Immersive Media has enabled MuchMusic to give our fans exclusive access to our live events and programming that makes them feel like they are actually in our studio. And, the more we allow our viewers to control the show, the less likely they are to flip away. In fact, during our first event using imLIVE, we doubled our audience in the second half of the show as our viewers encouraged others to check out the 360-degree video over social media such as Twitter and Facebook. The sponsorship possibilities with imLIVE are also really sexy and unique, and we look forward to working with our clients and partners on building a relevant experience around their campaigns. Being at the leading edge of technology is enabling MuchMusic to interact with its audience in powerful, new ways.
Ryan Trotman
With the growth in mobile viewership, we're working to deliver new innovations across mobile platforms. We know which device a viewer is on, and we go beyond the traditional video ad to serve a groundbreaking viewing experience. This experience is powered by technology from leading 360 design company, Immersive Media.
Mike Hopkins